1/8
Alaska Luxury Tours | Sheldon Chalet Denali
2/8
Alaska Luxury Tours | Prince William Sound
3/8
Alaska Luxury Tours | Kenai Fjords national Park
4/8
Alaska Luxury Tours | Denali Alaska Brown Bear
5/8
Alaska Luxury Tours | Sheldon Chalet Denali
6/8
Alaska Luxury Tours | Sheldon Chalet Denali
7/8
Alaska Luxury Tours | Sheldon Chalet Denali
8/8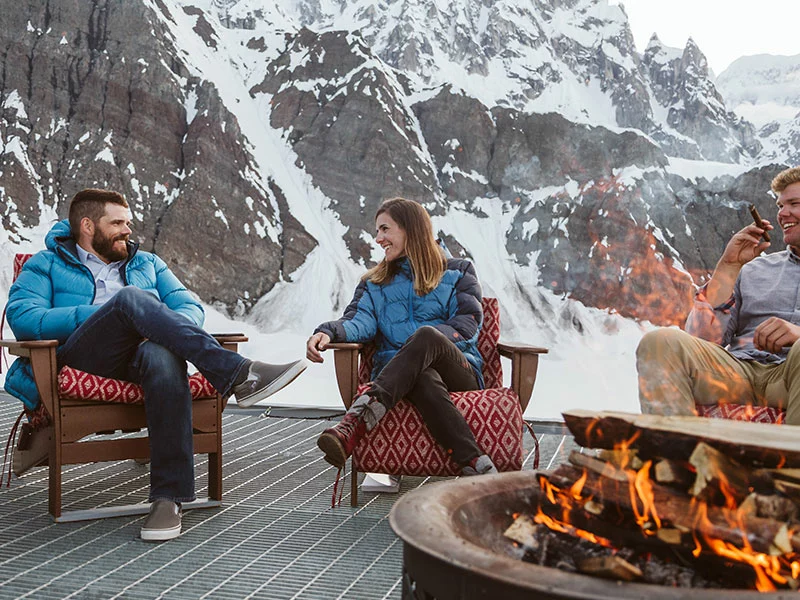 Alaska Luxury Tours | Sheldon Chalet Denali
Sheldon Chalet Experience with Kenai and Prince William Sound
INTRODUCTION
Experience grand by combining Sheldon Chalet with Prince William Sound and bear viewing in Alaska.
Set deep in the mountains of the Alaska Range, Sheldon Chalet is perched atop the Don Sheldon Amphitheatre, offering the best views over Denali and some of the clearest skies for Northern Lights viewing.
This is your opportunity to stay in your own private retreat at 6000 feet!.
Day 2
Anchorage to Seward | Alaska Railroad | Freedom of Choice - Choose 1 of 4 Excursions
Option 1. Tonsina Point Resurrection Bay Kayaking Adventure
Option 2. Bear Lake Kayak | Canoe Trip
Option 3. Wilderness Dog Sled Ride Tour
Option 4. Exit Glacier Hike
Day 3
Seward to Anchorage | Private Transfer | Prince William Sound Glacier Cruise | Alaska Railroad
Day 4
Anchorage | Floatplane to Redoubt Bay Bear Viewing
Day 5
Anchorage to Sheldon Chalet | Helicopter
Day 6
Denali | Sheldon Chalet
Day 7
Denali | Sheldon Chalet
Day 8
Sheldon Chalet to Anchorage | Helicopter
Day 9
Anchorage | Departure
MAP
View map
DETAILED ITINERARY
Read more
INCLUDED
Read more
WANT TO KNOW MORE?
Arrange a call with an Alaska Train Travel Designer and bring your vacation to Alaska one step closer!
Schedule a Call
DATES & PRICING
Read more
REVIEWS
We saw spectacular sights, met warm and friendly people, saw the Northern Lights, and made a lifetime of memories. We want to thank you for the wonderful job you did in setting everything up, and also for your courteous assistance and recommendations along the way.
Nick Florida, United States
Not being able to travel Internationally we decided on Alaska for our summer vacation, We worked with Samantha who has been to Alaska many times and recommended the perfect itinerary for us. This trip has made us want to go back to Alaska to experience more - next time will be another luxury remote lodge.
Jeff Los Angeles, CA
Sheldon Chalet Experience with Kenai and Prince William Sound
Start planning your tailor-made train vacation in Alaska by contacting our train specialists
Call 1 800 686 1694US
Monday - Friday: 8am - 5pm PST
, Saturday: 8am - 4:30pm PST
, Sunday: CLOSED
Send an email sales@alaskatraintrips.com